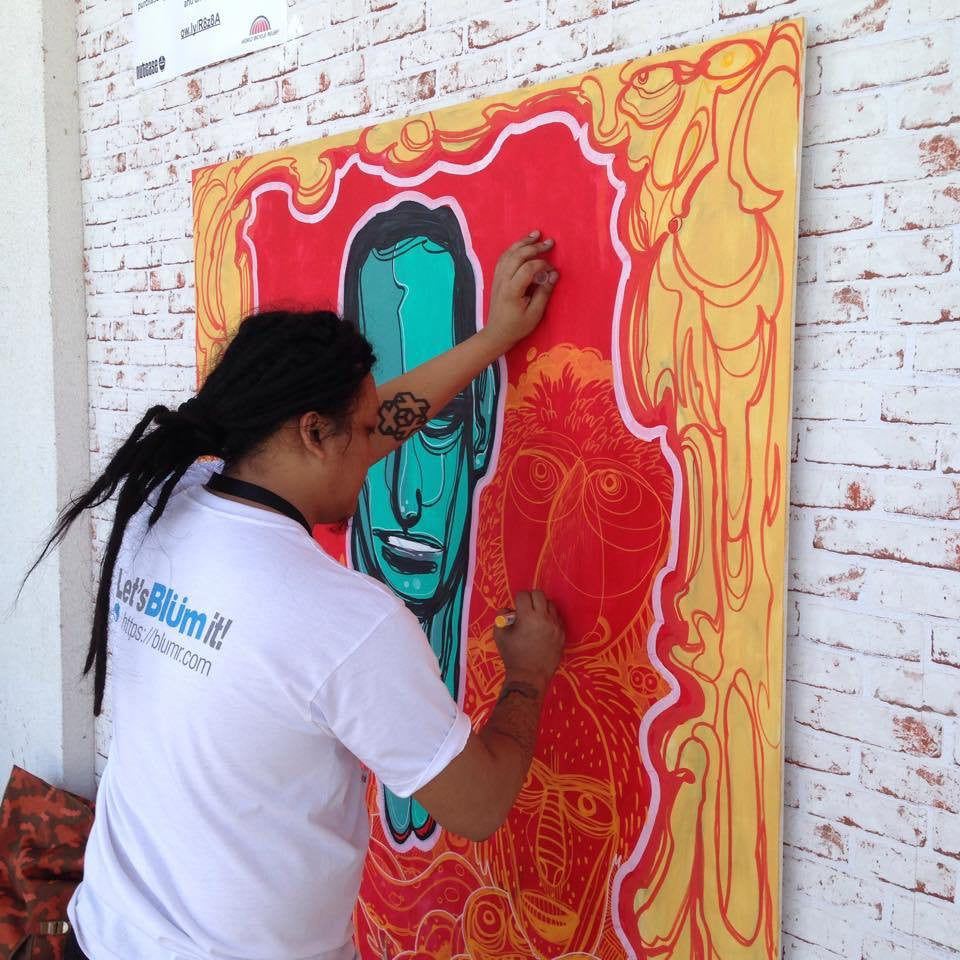 It's officially official – we now herald in our THIRD season of putting fresh art on fresh helmets.
Unframed 2016, our contest to find creative souls for a new round of helmets, has begun.
We want to find the freshest examples of fun and crowd-pleasing designs. That's where you come in.
Let every creative person know – this is a chance to watch an artistic creation become the design for a new Nutcase helmet. Find the template and rules here.
Two years ago we had the idea that it would be great to bring art out of the studio and onto the streets.
For us that meant putting it on helmets.
So we put out a simple template, and asked people across the globe to show us what they'd like to see on a helmet.
The response was fantastic, and for Unframed 2014 our panel of judges chose Todd Standish from the US, Sandra Ramirez from Colombia, and Ray Moore from Germany to design helmets – their creations, the Cloud Nine, the Locombia, and the Boogie, are available here.
Those artists traveled with us to the Eurobike and Interbike shows in 2014, where they painted murals that were auctioned off to benefit our partner World Bicycle Relief, which sends one-of-a-kind bikes to those that need them most. The art created paid for 53 new bikes to be sent to rural Africa.
The first Unframed was such fun, we came back for a second round, and artists
Carla Bartow
from the US,
Jobert Cruz
from the Philippines, and
Tiago DeJerk
from Brazil designed three great helmets – Fathom This, Pakikibaka, and Freakalicious – coming soon in Spring 2016.
You or someone you know could be next, so get to work. Our contest closes midnight November 30th.
(To see more history of the Unframed campaign, start here.)