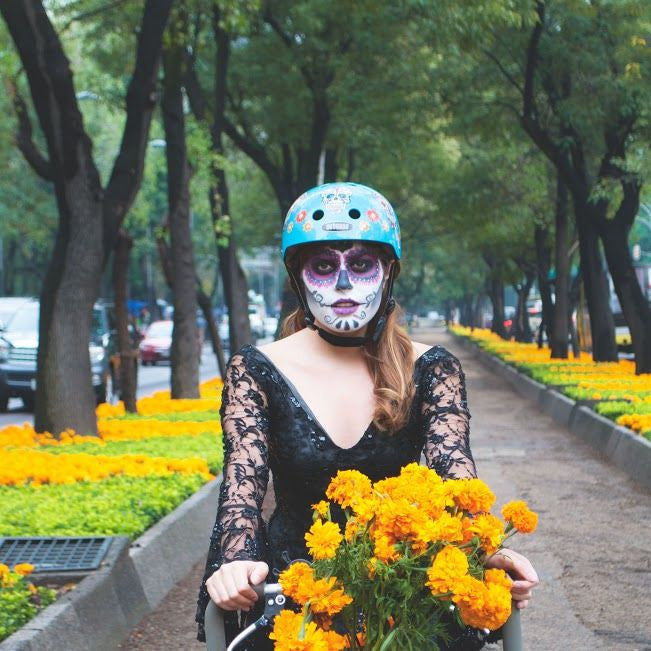 Our passion for Halloween is spilling over to Día de los Muertos.
While October 31 is just a night to go all out with a costume, donning an alter ego and seeing how cute little kids look in funny animal costumes, Dia de los Muertos has a more personal connotation for many people.
In Mexico, a three-day stretch, from October 31 to November 2, is the time that people all over the country honor their dead relatives, and in a sense, make peace with their own eventual death.
Prior to the Spanish colonization of Mexico, this remembrance of ancestors took place in the summer, but it was eventually moved to coincide more closely with the Roman Catholic idea of "AllHallowTide."
Making sugar skulls and eating a bread called 'pan de muerto' ('bread for the dead') are both part of the tradition that links the living with the dead.
Face painting with 'calaveras' or skull make-up has become more popular, and we're lucky that Nutcase distributor Sarah Hamui is such a creative hand!
Last year she graced these blog pages with her ingenious Día de los Muertos illustration.
This year she took the Día-inspired Spirits in the Sky helmet on a spin, generating the photos you see here.