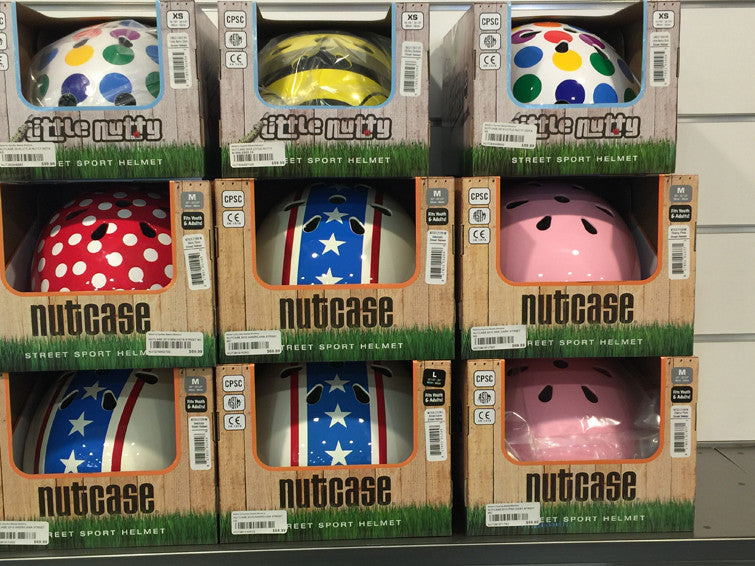 Helen's Cycles has been around since 1936.  When they began, they were a small repair shop in Venice Beach, California and were owned by Helen Throckmorton and her mechanic husband, Ted, who was also a mechanic for billionaire Howard Hughes.


Helen's has a very long history in Los Angeles.  Since their inception, they have moved twice and currently have their main location in Santa Monica.  Since then they have expanded their footprint throughout Los Angeles:  To Westwood, Marina Del Rey, Manhattan Beach, Arcadia and, after purchasing I. Martin Bicycles about 9 years ago, they are in Beverly Hills.


Helen's Cycles prides itself in having the best service and staff in all of the bike industry.  They also take pride in the fact that they always have the coolest product on hand.  That being said, Helen's' Senior Buyer Adam Lasky says they "LOVE working with Nutcase!  We were introduced to them about 10 years ago and can happily say that it has been an incredible partnership."


"Their selection of helmets, cool designs and technology has been far and above anything in the helmet industry at that price point.  Customers love seeing the new colorful designs." Lasky says.  "I even have customers who constantly come back in to see what new design is now in stock."


Thank YOU, Helen's Cycles, for being such great ambassadors of cycling in the Southland!  We love working with you, too!  And congratulations for being named Dealer of the Month!