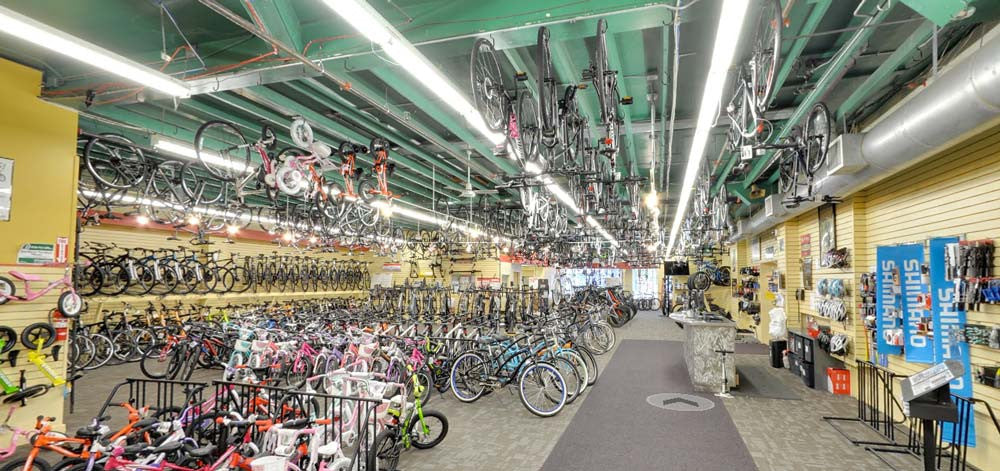 Gregg's Cycle opened their flagship store in the Green Lake neighborhood of Seattle way back in 1932! They've expanded over the years, opening two other shops in Alderwood and in Bellevue, but have always remained a family owned business, with the third generation of Greggs heading up the shop. They've been selling Nutcase for a while now, outfitting Seattle folks with stylish and functional everyday cycling helmets.
We're happy to grant them the distinction of being our April 2016 Dealer of the Month.
Nutcase sales rep Mike Conrad dropped by Gregg's for a few photos and Q&A with the shop. Gregg's told us they're excited for the new assortment of 2016 graphics and colors. Though Nutcase is known for loud and proud graphics, sometimes the more minimal solids are stronger sellers overall. We've got a theory for this: people are drawn in to the fun and energetic patterns of our line, but when it comes time to buy one for themselves that they'll feel comfortable wearing da
y in and day out, customers often decide they'll feel and look best in one of our subdued solids.
Gregg's supports this theory. Our classic "Blackish" solid black helmet is their top seller overall. As for graphics, the two top sellers last year were our 50s suburban lawn decor throwback "Flamingo Fun" and the glossy paisley "Liquid Silver."
The shop helps channel the Nutcase spirit by hosting a Women On Wheels event each year, giving out a few of their favorite Nutcase designs to participants each time. Join them on a ride if you're in Seattle!