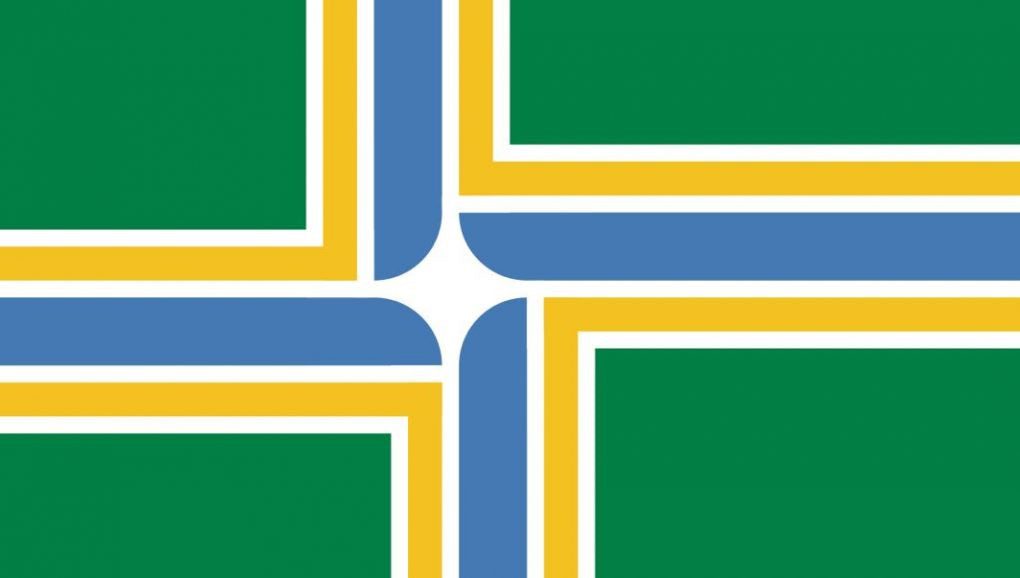 Today is Flag Day.
Normally, we'd let this holiday come and pass without much fanfare, but this year, we wanted to remind all of you fine people of Portland — and fans elsewhere! — that we have the perfect holiday helmet for you: The Portlander.
Most other municipal flags are bland or forgettable affairs, flown only over state buildings. Citizens rarely know their local flag, likely because so few of them inspire a second look.
But Portland — Portland has a beautiful flag. It has inspired an entire podcast episode on its design. (You should give it a listen — it'll really change the way you think about flags.) It has a local fan club of flag professionals and enthusiasts. And, like the PDX Carpet, its colors and geometries reflect our state and region's abundance and natural bounty.
Celebrate Flag Day this year by treating yourself or a friend to a bit of hometown pride. Or, head out to the Flag Day Pedalpalooza ride. Either way, we hope you take a moment to look up and consider the flags flown around you: they all have a story to tell.