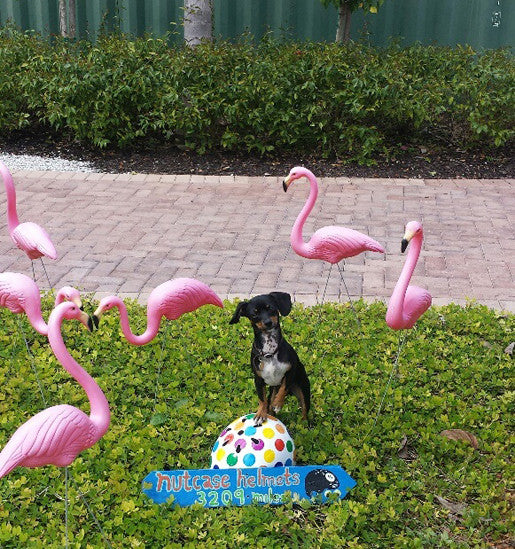 Serving sunny Naples, Florida for almost forty years, The Bike Route has been owned by brothers Doug and Keith Newman since 1982. The shop has been located at 655 Tamiami Trail North, about five minutes from the heart of Naples, since 1989. What began in the 1970s as a store selling tennis equipment and telephone systems (as well as bikes), is now a full service bike shop with a full line of bikes and accessories.


"We cater to southwest Florida's cycling community by offering a wide range of products, from high-end carbon to simple transportation," Doug said. "Our focus on customer service drives our business, and we take pride in meeting the needs of the diverse group of riders who walk in our doors daily."


Added Keith, "Nutcase allows us to outfit our customers for safety in style, and provides a great alternative to the other helmet offerings out there. Being close to the beach, we specialize in colorful cruisers and fun bikes, which mesh perfectly with the Nutcase philosophy."


And it's not just the customers who like Nutcase. As Doug says, "our staff loves the Nutcase helmets because they are so much fun to show and wear."
So the next time you're in Naples, FL, head on down to The Bike Route, pat Dottie the shop dog on the head, and check out one of the best bikes shops in the Sunshine State!  Thanks, Bike Route!