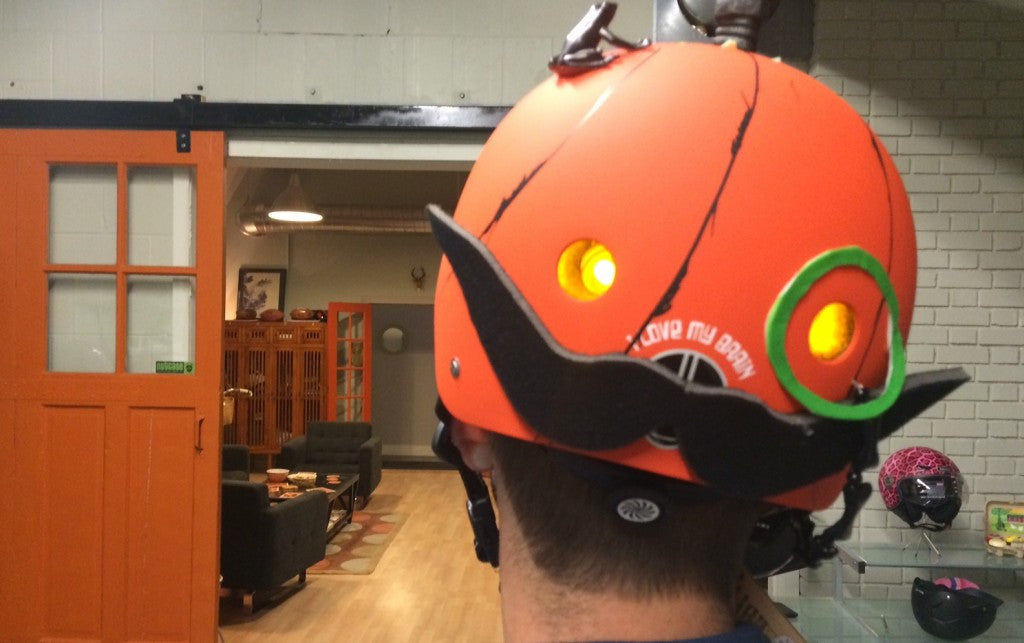 We have Mrs. Nutcase to thank for the fact that Nutcases are known to be notorious dresser-uppers.

We pull out costumes at the drop of a helmet.
Yet for those of us who ride bikes every day, including October 31st, Halloween, and November 1st, Day of the Dead, it's nice to be able to base our costume on a helmet, if need be. Helmets for Halloween!
We used the Dutch Orange (available in both Street and Metroride styles) but there are lots of others – Liquid Silver, Blackish, Watermelon – that lend themselves well to the beginning of entire costume ideas. Helmets are also a great base for some super Halloween headgear and costumes - astronaut, medieval knight, scary pumpkin head – check out the
Pinterest
page here.
We're encouraging you to experiment. With a few spooky and sparkly bits it's possible to make a fun and funky helmet for rides, parades, or just to keep your head warm during trick or treat.
Go crazy. Show us your creations. We'll show you ours.