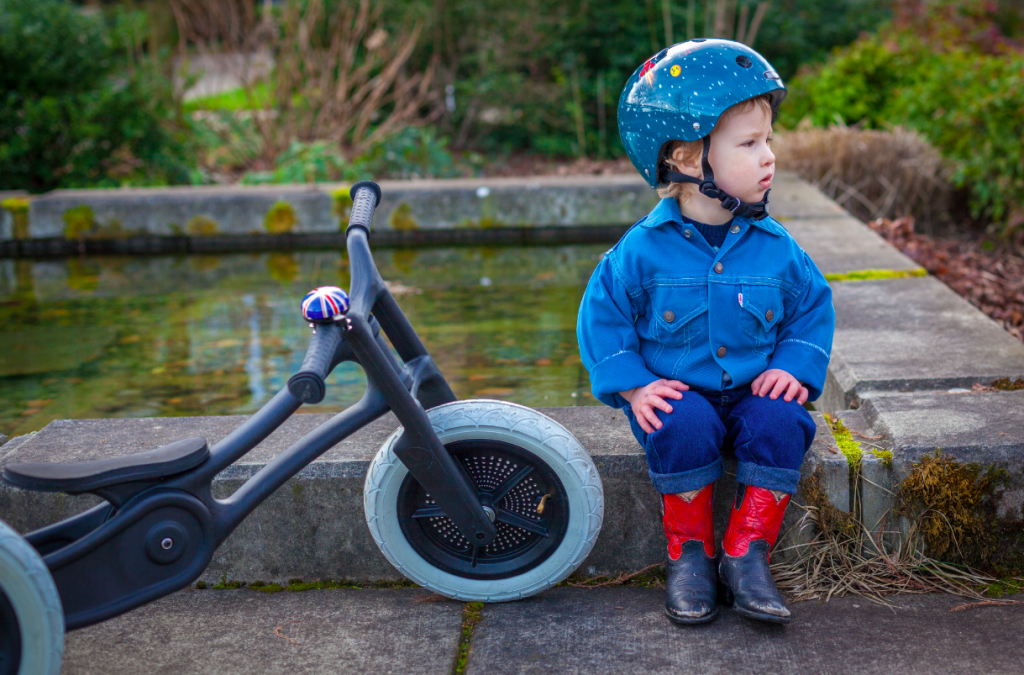 At Nutcase, we work every day to make helmets more fun to wear, for absolutely every age group of riders, skaters, and scoot-ers.
Fit, fun, and protection – those are the goals we continually strive for.
Need some guidance in getting that first helmet? Check this link and this one for a couple of blog posts telling the Baby Nutty and Little Nutty story. And check this review of reviews to see what others have to say about Baby Nutty helmets.
And for Dina Driscoll's evergreen post on winter biking with kids, check here.
Click on any of these helmet photos to see them at the Nutcase store. Happy riding!
Helmets can be fun,
even when I run
or put my face on stun!
————————————————-
For scooter, bike, and trike
it's all the stuff I like
and so does my brother Mike.
————————————————-
All of us riding together
no matter the weather
hoppin', skippin', light as a feather.
————————————————-
Rough and tumble cruiser, or hesitant waif
this Nutty helmet keeps my noggin safe
with a Fidlock buckle that's not gonna chafe.
————————————————-
And it makes my mom so happy
when I cruise away real snappy.
Hm, this tire seems kinda crappy.
————————————————-
And now let's take off – ring our bell
and get on the road to enjoy the smell
'cause you never can tell
what this great adventure will spell.