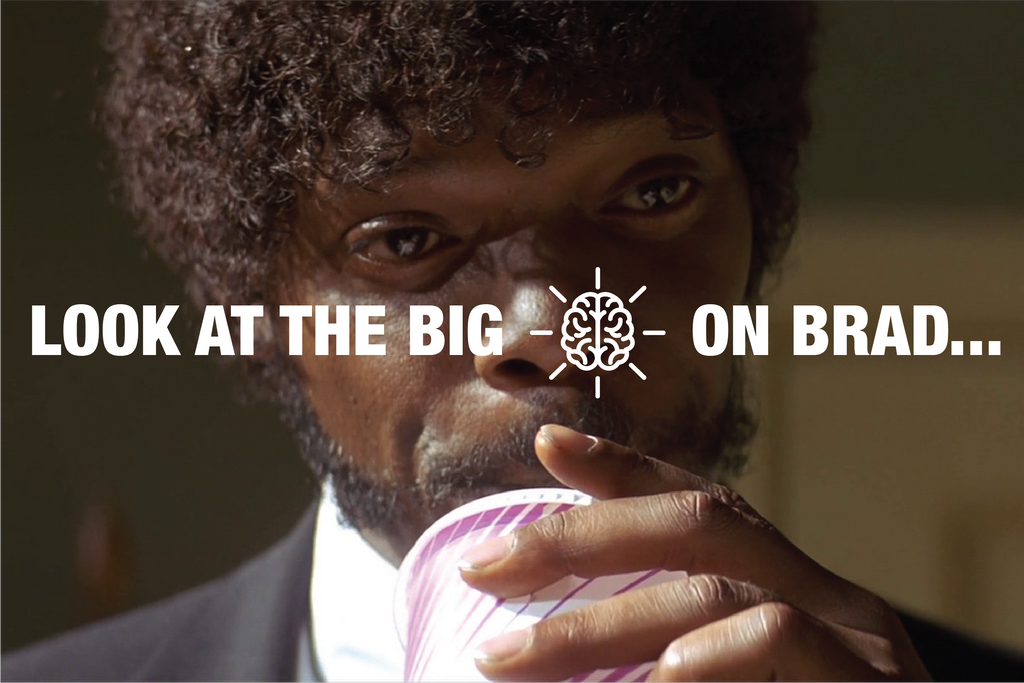 Anyone remember the movie Pulp Fiction?  How could you not?  Perhaps one of the most iconic films of the 90's with the stellar cast of John Travolta, Uma Therman and Samuel L. Jackson.   My favorite line from that movie is the inspiration for this blog post.
The most important safety measure a someone can invest in after buying a bike is a helmet.  No other single piece of gear provides more protection, or more return on your investment, in the event of spill or accident.   And Buying a helmet shouldn't have to be scary task.  A bit of research and a measuring tape can help you understand how to buy the best fitting Nutcase helmet for you.
The 3 keys to finding the right Nutcase helmet.
How big is your brain?
A model for you
Proper Fit
If you have a soft measuring tape, we encourage you to measure circumference of your head.  Place the tape measure slightly above your ear and the tape all the way around your forehead.  There should be about 1 inch between the tape and your eyebrows.  We recommend taking 2-3 measurements to make sure you have the right number. Once you have your head circumference, now you can pick a style that suites your soul! 
Model for you
Part of the Nutcase DNA is that we not only offer over 20 graphic helmets to choose from, we also offer 5 different styles to suite your needs.  Whether you are looking for a helmet for riding around with your kiddos or wanting something fashion forward to commute with, we have something for everyone.
Proper Fit
Now that we've picked the helmet that suites your style, let's get it fit to your head correctly.  A helmet is meant to be worn level on your head and the retention system on the rear should be tightened to make the helmet feeling snug but not constricting.  After we've dialed in the retention system, we need to fix the strap buckles to ensure that there is adequate room around your ears and under your chin.  When the chin strap is adjusted properly, you should not be able to get more than 2 fingers in between the strap and your chin. 
Now your helmet should be level, and straps securely fitted to your head. You're ready to go! Enjoy the ride!