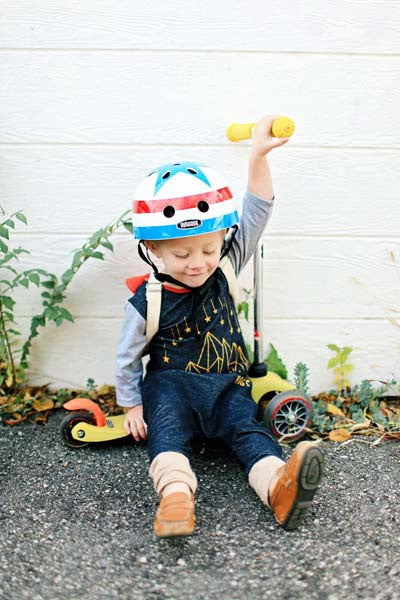 As you probably have realized, we're a little obsessed with laydowns.
We love them because it is so instructional to see how well-loved products are actually used – and how they make a difference in people's everyday lives.
When we wanted to put together a kid's laydown, we knew just who to contact.
For a while now Ginger Parrish has been an esteemed 'friend of Nutcase'.
Ginger has an eye for style, a very fun family-oriented blog, and eye-popping professional photography skills.
We asked Ginger to give us a kid's laydown, not knowing exactly what that meant but sure that she would do the concept creative justice.
And she did.
Ginger's two sons, Jonah and Riggins, are, as she says, "busy boys," and in this laydown, she successfully captures two-year-old Riggins' "favorite things."
See Jonah and Riggins in full scooter action here. And thank you Ginger!
​