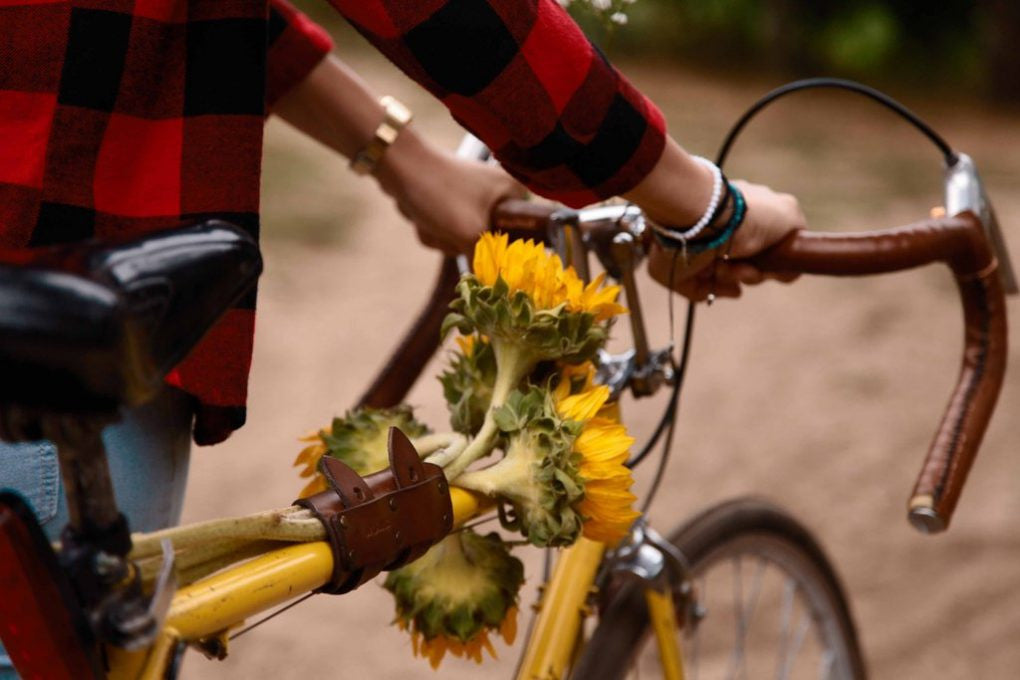 Riding a bike is much more fun when your bike is dressed to impress. Walnut Studiolo believes that fine bike accessories should also be made to withstand the rigors of all season riding and the rugged road of bike adventures. That's why they construct all of their dapper bike accessories by hand with a dedicated attention to detail.
Walnut Studiolo founder Geoff Franklin was a bike-loving architect who started fabricating leather bike accessories to make his bike commute easier and classier. It didn't take long for Geoff's gorgeous creations to garner attention from the masses, and eight years ago Walnut Studiolo was born. The company produces a limited line of bespoke leather goods, many of which cater to bike enthusiasts.
Tucked into a wooded hillside of the Northern Oregon Coast quite near the Pacific Ocean, the salty sea air seeps into everything Walnut Studiolo does. This husband-wife team has built a beloved brand with customers and fans all over the world. Their cute Travel Cribbage Board is an especially popular item among bike travelers, or anyone who prefers to pass the time with a friendly game of cribbage instead of staring at a device in solitude.
Walnut Studiolo's items can be found on their website.
WATCH THE VIDEO