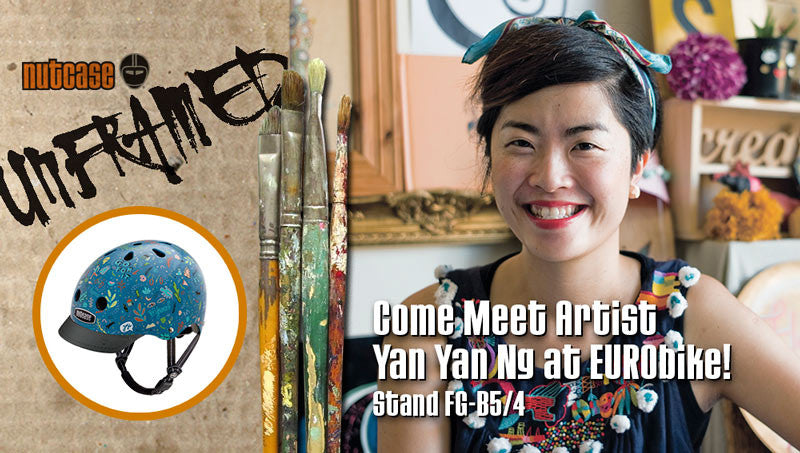 Come meet us at Eurobike in Friedrichshafen, Germany! Our Unframed artist Yan Yan Ng will be with us, doodling on helmets and creating art to share with attendees.
Yan Yan, who also goes by "Candy" — the English name she chose from a list her tutor gave her while growing up in Hong Kong — designed the super fun, doodle-packed new helmet we're naming "Good Vibes." We're thrilled to work with Yan Yan on this limited edition Artist Series helmet.
Good Vibes, by Yan Yan "Candy" Ng, part of our lineup of Unframed Artist Series helmets for next year's line. 
Full of positive affirmations and everyday-life motifs, Yan Yan's helmet is a memento to the sights and sounds of riding a bicycle around town. "I like to observe my surroundings while on my bike, [and] all the elements you can see [on the helmet are] a representation of my cycling experience, thoughts I have had, people I met / bunny I saw along the bike path / being attacked by a seagull etc."
If you happen to be headed to Eurobike next week, we'd love to see you there and meet you. You'll also have a chance to see all of our Artist Series helmets in person months before we release them to the public — and meet one of our artists, Yan Yan.
Stay tuned for peeks at our newest three helmets, featured below!