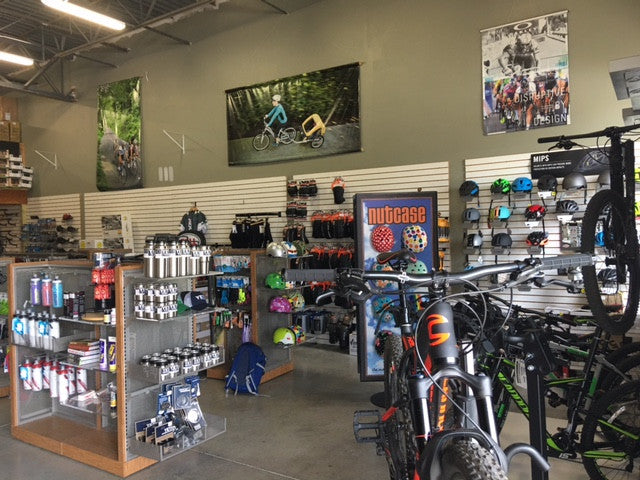 ATX Bikes was born in 2008 to support everyone who rides a bike in South Austin, Texas.  For 2017, the store is under new ownership, guided by a vision of how great a neighborhood bike shop can be.
ATX Bikes is a committed feature of the Circle C Ranch neighborhood of South Austin.  We are here to make bike riding of all forms accessible to everyone.
Our store is tailored to the ways people around us use their bikes:  the lucky kids who ride to school, commuters faithful to riding to work, enthusiasts who explore our network of trails, paths, and bike lanes.  We are focused on the stuff that matters: treating people well, supporting our community, and providing expert support.
A Nutcase expresses fun and practicality better than any other helmet.  It is special to show a child a helmet they are excited to wear.  Nutcase Helmets suit the tastes of those left out by many 'space age' designs.  Customers  identify with the various patterns, colors, and simpler form of the Nutcase shape.  We love nutcase helmets because of the smiles on our customers face when they find a helmet they will enjoy wearing!