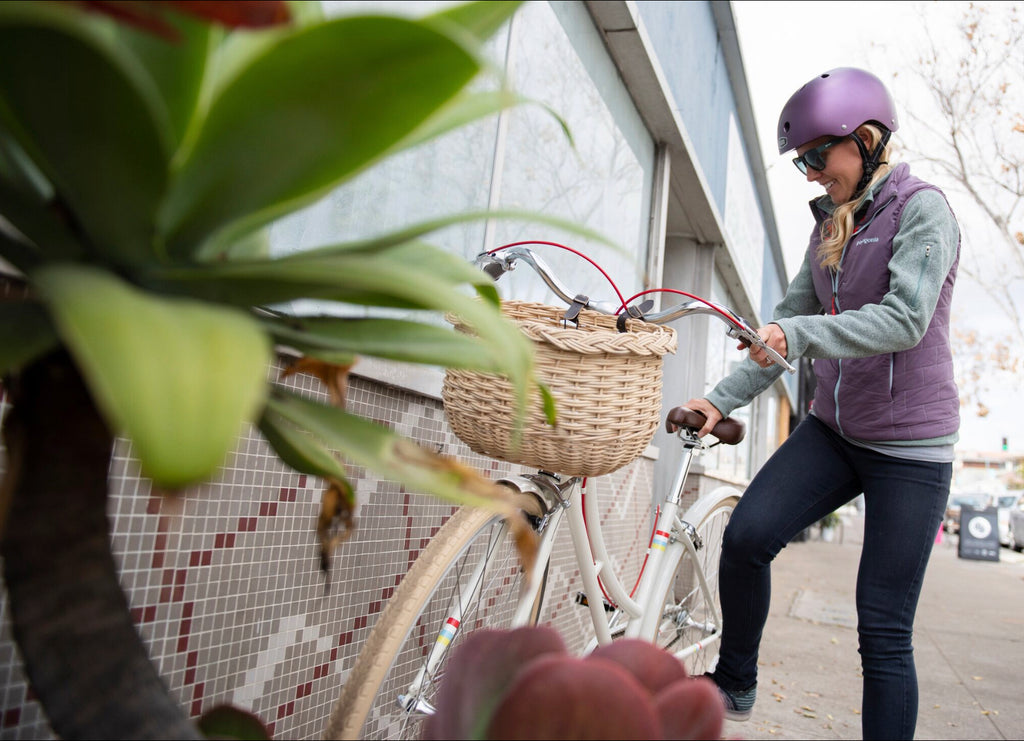 Does your daily commute wear you down? Here's 5 tips to help your commute go by a bit smoother.   
 #1 Preparation is key.
Be well prepared for your commute by organizing in advance. We recommend laying things out the night before so that you don't have to rush around in the morning and can enjoy your cup of joe and kiss the kiddos off to school.  ID – Check, wallet – Check, Nutcase helmet – Check.  And don't forget to check the weather just in case you need to pack your rain jacket.   One of the things we've recently added to the morning commute is a backup battery should you forget to plug your smartphone in the night before.  Here is one that the Nutcase staff thinks is pretty rad. 
#2 Take it all in.
Instead of hating the commute, embrace the experience of
riding your bike in the morning.  Adjusting to riding to work or school doesn't have to be a pain.  We recommend taking in new views along the way. Maybe visit a coffee shop in new neighborhood on the way.  One thing we've started doing lately, is listening to podcasts.  Here's one we listened to last week.   Whatever your commute is, make sure you take in the sights and sounds, that's part of what makes commuting so enjoyable.
#3 Be the example.
The Nutcase golden rule is to not only be nice to other commuters but to follow all the rules of the road.  And that means wearing a proper helmet too!  Don't let the short commute or the slow speeds of commuting fool you.  The dangers of traffic are real.  Always ride on the right side of the road, use hand signals to turn and obey all traffic signs and signals.
#4 Travel apps are your friend.
Do you remember the days of printing out directions or unfolding a map?  Finding directions today are a swipe away.  You can use them to not only get directions, but check weather and even order a pizza. Google, for instance has a biking option, and it will show you one or more ways to get to your destination.   Best of all, once you hit start, the app provides audible turn by turn directions. Other recommendations are Ride Spot and Bike Hub. 
#5 Beat the grid
A daily commute is a reality to a lot of us.  However, we have a choice to drive or commute.  If you're one of us, and you've decided to commute, use all the tools at your disposal to make your commute fun and stress free.  Change the mental tape and enjoy your journey through the urban landscape.
 Happy commuting from all of us at Nutcase.